Homestories
Discover - collect ideas - get inspired
Posted by SOLT UN PEPER am
SOLT UN PEPER @ TIARAVANESSA
Fashion & dreams
We look forward to a home story with Tiara Vanessa. The fashion-loving Instagram blogger is 26 years old and lives in the exciting city of Berlin, where it is almost good form to be "different". There she can also find the latest trends and inspiration for trendy styles and outfits, which she shares on Instagram every day.
Tiara's beautiful home is her retreat and at the same time her favorite place. She furnished and decorated it with a lot of attention to detail - SOLT UN PEPER prints, calendars and planners are definitely included.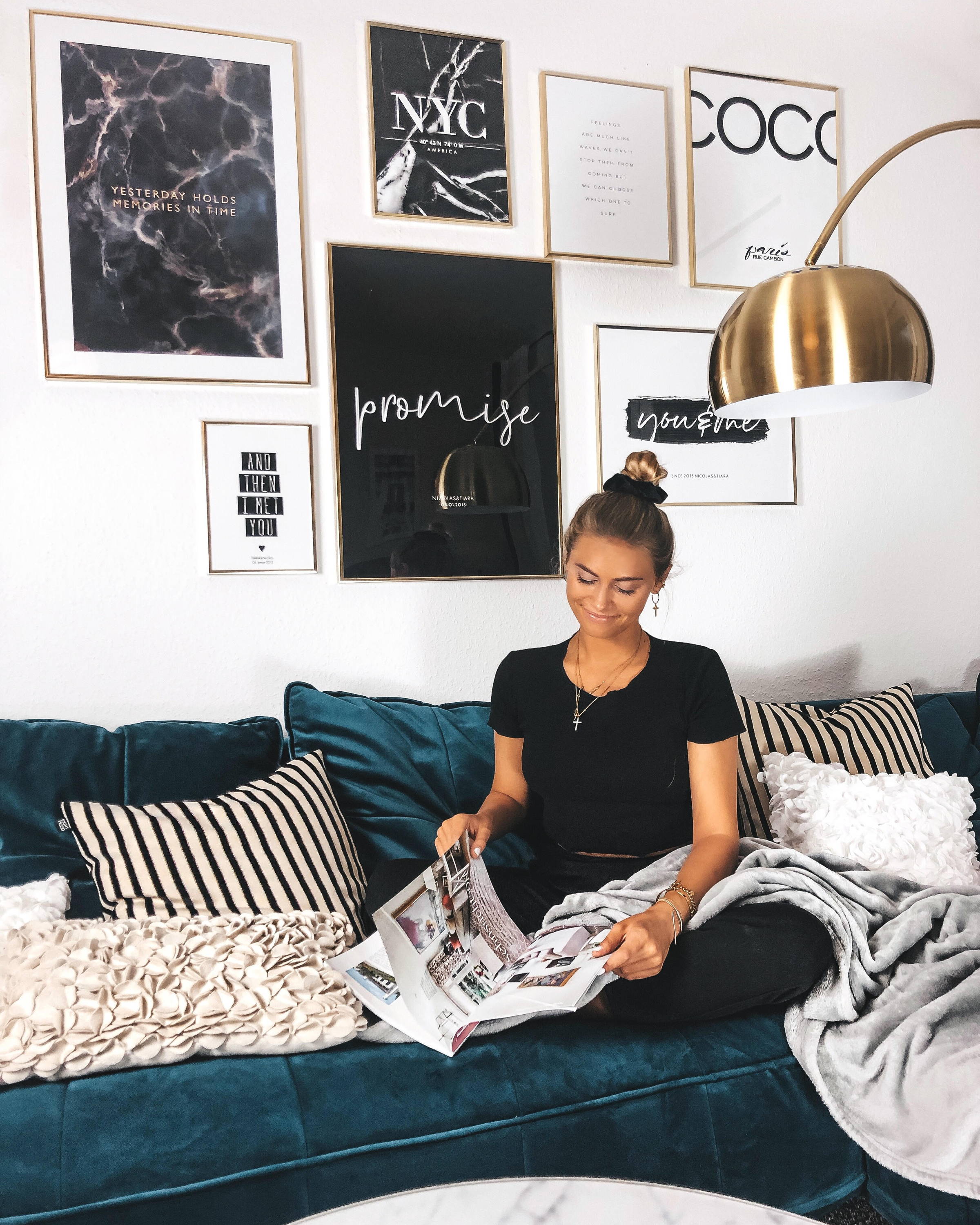 Tiara, how would you describe yourself?
Actually, I'm a completely normal girl next door who believes in great love and lives in her dream world. For me the world is a huge playground where anything is possible. Especially when you have the right person by your side - and I have! The most precious thing to me is my relationship with the greatest person I have ever met. I also love my family. I have wonderful parents and two wonderful sisters.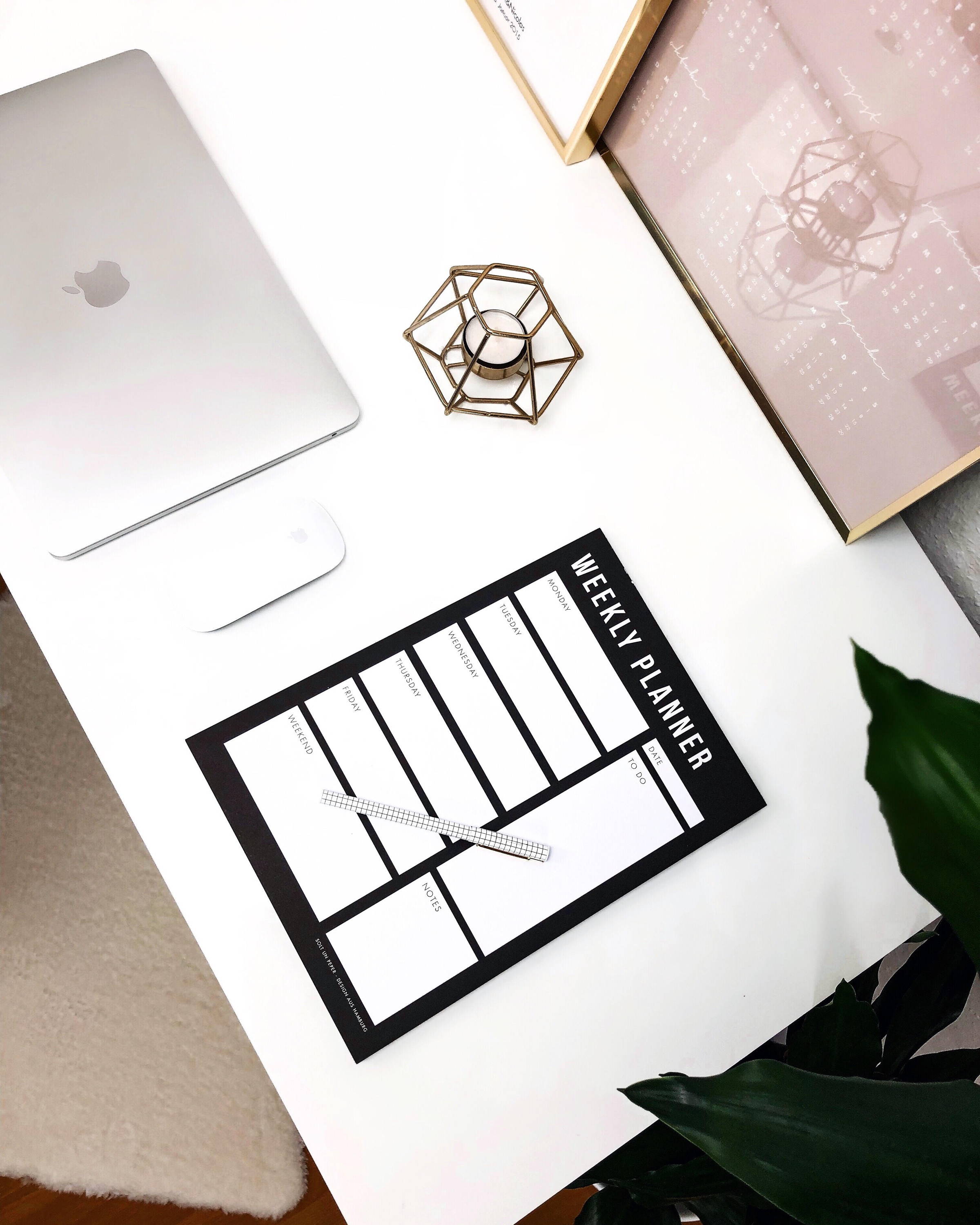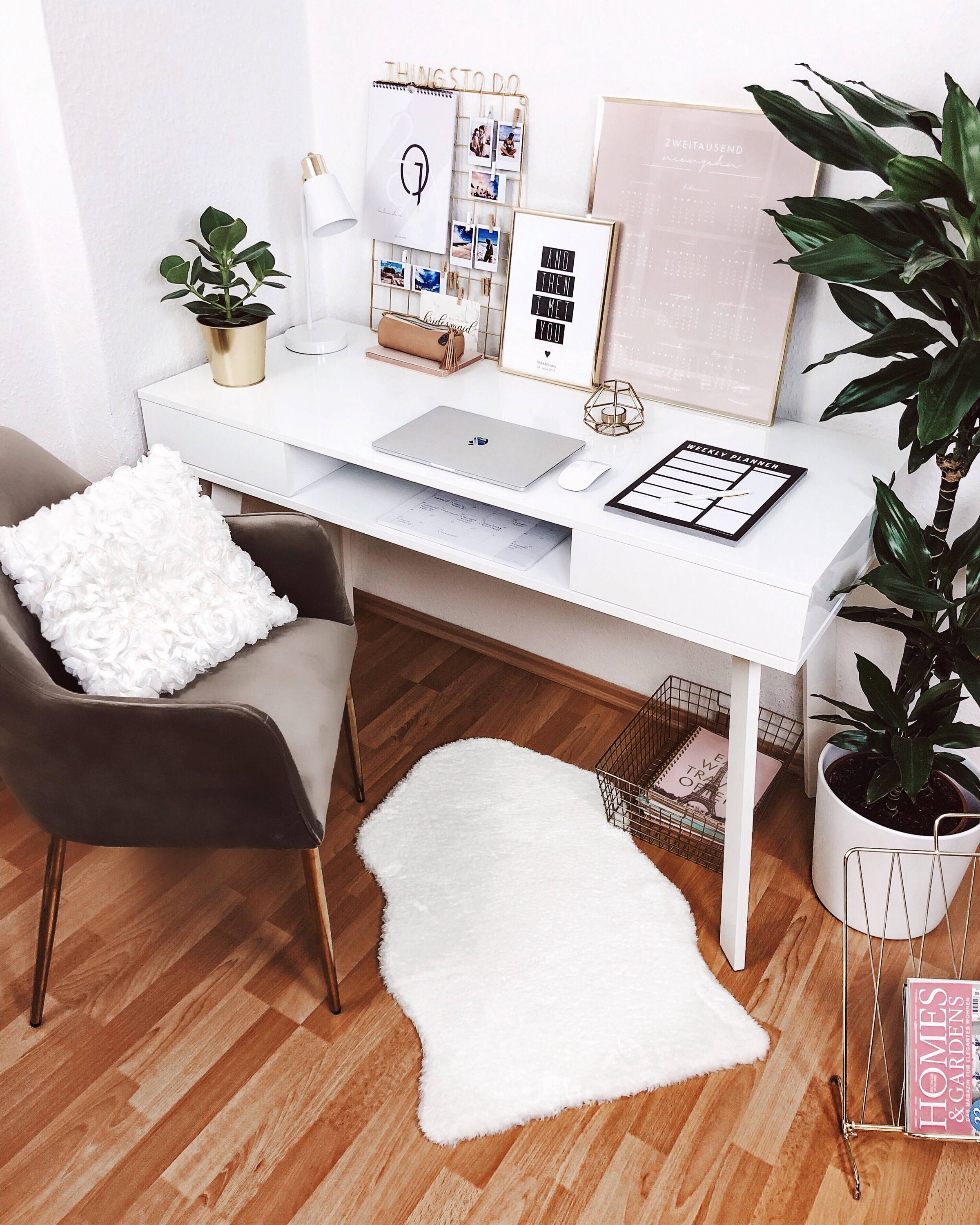 What a nice idea that the world is a playground. How would you describe your approach to life, also "playful"?
I am an absolute optimist. I love life, travel, and I like to let my creativity run free. I like to be surprised, but I am also very impatient. I am totally perfectionist and have a real obsession with order. You can see that on my desk too. And I like cleaning and singing. I am a totally happy person and I look forward to every new day. I am also very fond of animals and an absolute family person. What I don't really like is being alone.
Dear tiara, describe your style of living in a few words.
Neat, clean, stylish, loving, cozy, extravagant, special.
You can see that in your great interior. Please tell us something about your favorite furniture.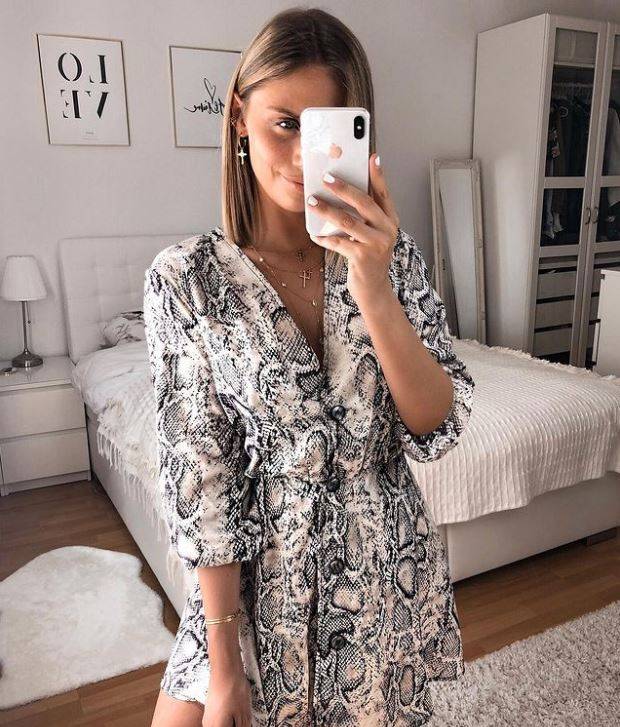 This is our bed. It's incredibly comfortable and looks great. It was the first big investment with my boyfriend in our first apartment together and therefore means a lot to both of us. In addition, our bedroom is the brightest place in the apartment - and therefore ideal for taking good pictures.
DIt is not surprising that Tiara's bedroom is also her favorite room in her beautiful apartment - and that our LOVE print adorns the space above her favorite furniture.
For me, our bedroom is a huge girl's dream, which I have fulfilled with the furnishings, everything in white, gold and old pink. Here, too, I could call our great bed again, that's where I prefer to lie.
You manage to inspire many other people every day. Where do you get your inspiration from?
Online via Instagram, Pinterest, Westwing, Purevelvet. But also H&M Home and furniture stores that you can also visit.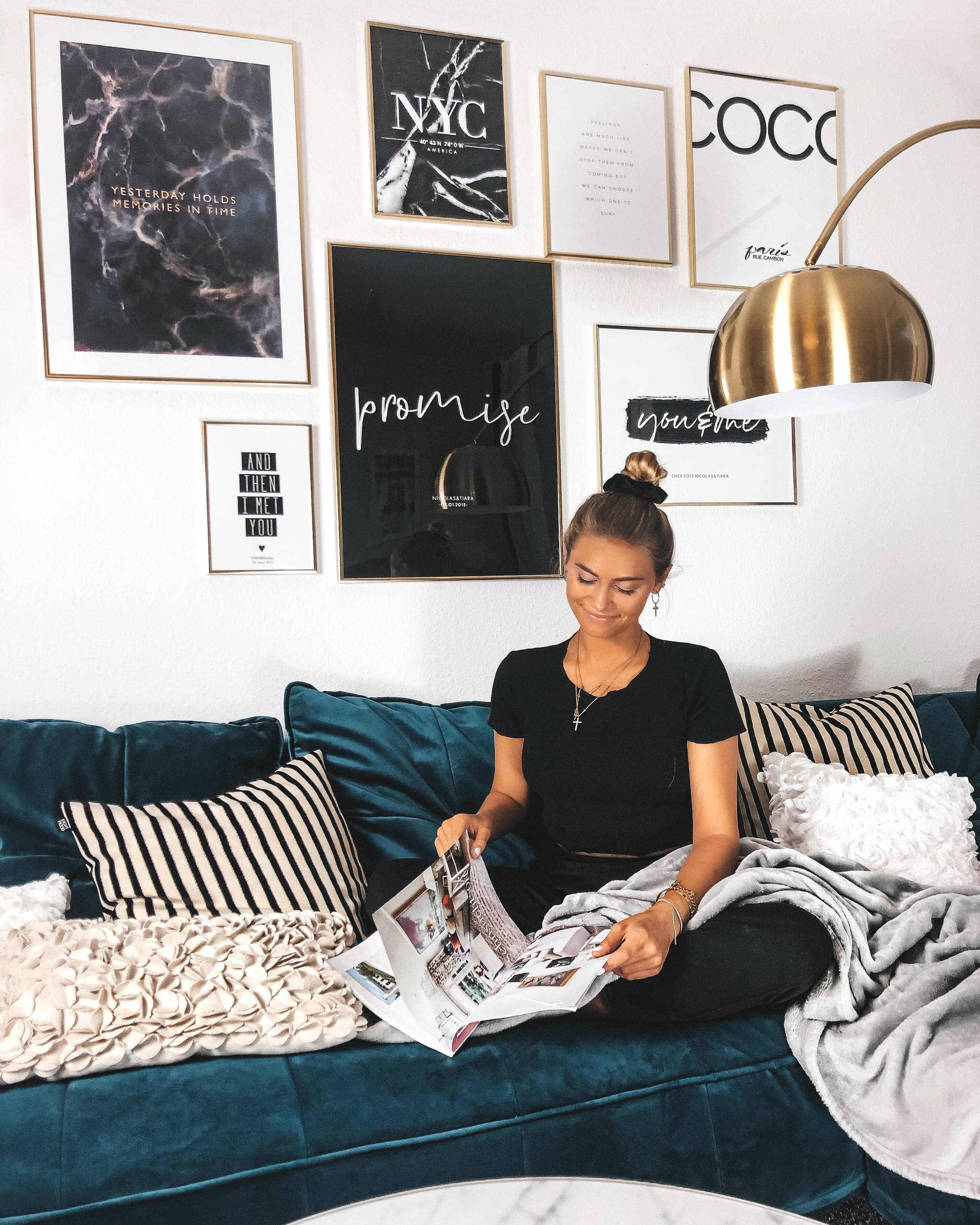 Which SOLT UN PEPER posters have moved into your home and which personal messages and stories do the personalized SOLT UN PEPER prints tell?
Love, Sister, You & Me, Promise, Met You, Cactuses No. 3. Most reflect the loving relationship with my partner. Our date we met, as well as our two names, remind us of that. A promise forever. They also represent my bond with my family, in this case my little sister.
What should not be missing to turn your home into a cozy focal point?
These are objects that create comfort and warmth, such as pictures, plants, carpets and pillows. And of course a delicious latte or cappuccino.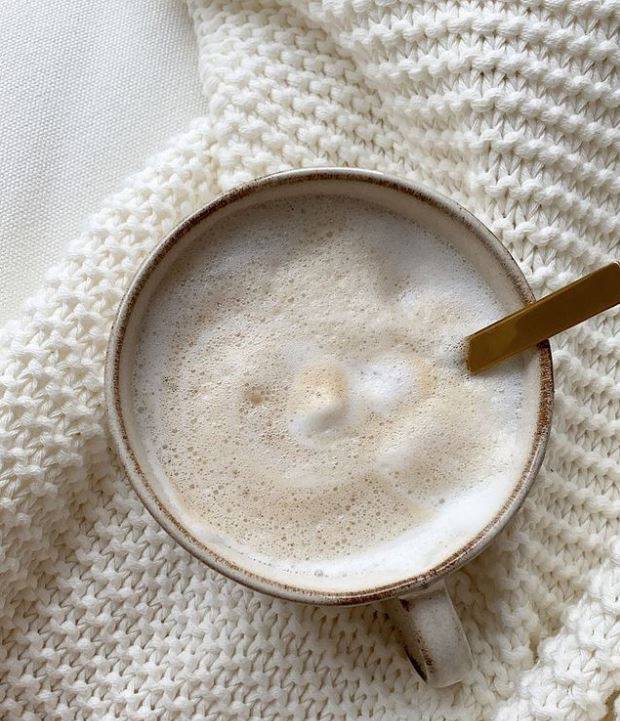 You are at home in Berlin. There are so many cool places here. Where do you like to hang out in your hometown?
To be honest, in our apartment. This is our oasis of well-being.
---
---